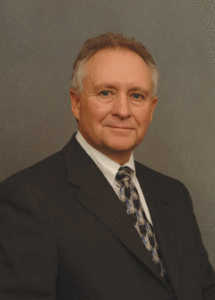 For Immediate Release: Thursday, January 4, 2018
Contact:  Justin Williams, (202) 465-8464, jwilliams@nullnoia.org
Chairman Bishop Provides Much Needed Look at Seismic Permitting Process with GAO Report
Washington, D.C. – National Ocean Industries Association (NOIA) President Randall Luthi issued this statement following the release of the Government Accountability Office report on offshore seismic surveys:
"Today's U.S. Government Accountability Office (GAO) report released by House Natural Resources Committee Chairman Rob Bishop (R-UT) reveals what the offshore energy industry has been rightfully saying all along: the permitting process for seismic research is flawed, arbitrary and dysfunctional. Bureaucratic and intentional foot-dragging has prevented a timely and objective appraisal of modern offshore seismic permits, putting the exploration and development of affordable and reliable energy that Americans rely on at risk.
"NOIA thanks Chairman Bishop for his leadership in illuminating the permitting process and hopes that this report opens the door for action at the National Marine Fisheries Service and the U.S. Fish and Wildlife Service to correct the process. NOIA stands ready to work with Congress in passing the SECURE American Energy Act, which will cut regulatory red tape and improve the seismic permitting system in a way that preserves environmental safeguards while allowing for the development of our vital offshore energy resources."
###
ABOUT NOIA
NOIA is the only national trade association representing all segments of the offshore industry with an interest in the exploration and production of both traditional and renewable energy resources on the nation's outer continental shelf.  NOIA's mission is to secure reliable access and a fair regulatory and economic environment for the companies that develop the nation's valuable offshore energy resources in an environmentally responsible manner. The NOIA membership comprises about 250 companies engaged in business activities ranging from producing to drilling, engineering to marine and air transport, offshore construction to equipment manufacture and supply, telecommunications to finance and insurance, and renewable energy.